TRUSTED TAX PREPARATION SERVICES
Constantly challenging ourselves to deliver more to our clients
Zambai CPA  is a full service, tax preparation, and accounting CPA firm focusing on small to medium businesses and individual tax preparation. Located in Parker Colorado, we provide professional tax preparation and accounting services with the personalization, accuracy, and compliance that software packages cannot offer. As a CPA firm, we keep up to date with changing laws and adhere to a strict set of ethical standards and professional codes of conduct as rooted in the government bodies that license us.
With today's technology, accounting services no longer require in-house staff and the accompanying overhead. Modern advances allow us to develop a system to work with you whether you are local or you live across the country. We utilize the most secure methods in transmitting your private information and can make this information available to you anywhere.
Our services include but are not limited to:
Tax Preparation & Planning
Tax law today is so complicated that filing even a relatively simple return can be difficult and confusing. It is too easy to miss the many deductions and credits you may be entitled to.
IRS & State Representation
Have you received a notice from the IRS or state authority? We can help. The IRS and state authorities can send out letters for many different reasons and we are prepared to assist you…
It is essential for businesses to maintain accurate books in order to determine their financial health as well as to prepare their tax returns. A full-time bookkeeper is not always necessary…
QUESTIONS ABOUT A TAX ISSUE? ASK OUR EXPERTS.
"We have worked with Amber for the past 5 years. As we have grown and evolved, what I have valued most about our relationship is that she knows our business."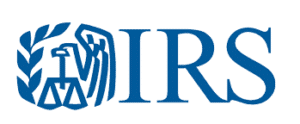 I got a letter in the mail from the State/IRS Help!
Not anything to stress out about, but definitely time for a professional! Sometimes, it's easier for US to talk to THEM in a common language. We know where to navigate, who to call, what to ask, and how to straighten things out. It's a lot less worrisome to let us handle it. This is a good time to talk to a professional rather than try and figure it out yourself! Sometimes the State or the IRS has made a mistake, or perhaps you missed something by accident.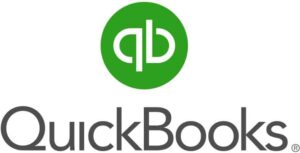 Is QuickBooks a big deal?
Quickbooks can save your time…and some money perhaps. Generating reports is easy and lets you know where your business is making money and losing money…and lets you know who has paid and who hasn't! The majority of CPA's can take your QuickBooks and make quick time helping you with your bookkeeping, accounting, budgeting, and all other money management issues. You can integrate accounts, merchant services, payroll, and with a click of a button reconcile easy. Zambai CPA can help you set up and give you a crash course on what to do!

Think about filing an extension. But the bigger question is why are you NOT ready to file? Have you procrastinated? Are your receipts a mess? There are 3 strategies and answers to this problem: a) if you are disorganized or forgetful, let us handle it (literally). We can keep your monthly books and receipts in order, and then when tax day comes, 'easy breezy'! b) perhaps it's just your busy time? Let's file and extension. c) You don't have the money and didn't set enough aside maybe? We can help you figure out what to do next.
We're more than just a bookkeeper. We strive to help our clients succeed personally and profesionally.